Event Merchandising
Event Merchandising steps outside the box with How Charming's new "Entertainment Division". For more than five years How Charming has been providing a unique, fun, and memorable alternative to traditional merchandise that will be enjoyed by any audience. Contact us to make your next event charming and memorable...
Read More
Quality Craftsmanship
How Charming products are manufactured in the United States using the safest materials and processing methods, containing no cadmium or lead. This unique process affords an infinite life span and maintains its clarity throughout. We produce items which are marketed at affordable prices for access to a wide range of targeted clientele.
Read More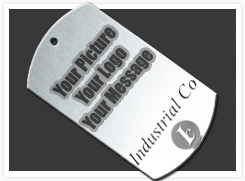 Completely Custom
Manufacturing
Your message is presented in a clear high quality finish ensuring your brand message will shine through for years to come. These items do not fade, scratch, or tarnish and are set at a price point that makes our products a viable solution in place of any other brand merchandise (including business cards)!
Read More

Turnkey Process
Upload your picture, choose an item, and enjoy! Our easy two-step turn-key process allows us to concentrate on providing you the best service, while you focus on your event. Along with a proof for approval, we offer enhancement, design, or creative advice as needed.

For over five years, How Charming has been providing products and interactions with our clients that focus on quality. Service and convenience, along with our dedication to quality are an integral part in all our products.

For our clients convenience, we save your templates too. So your next batch is only a phone call away!
Read More